Everything about TWS earbuds, we will answer you here today,Today we will examine some of the functional features of the TWS earbuds and answer some of your frequently asked questions. Let's jump straight into it.
How do you use TWS Earbuds?
Now that you are familiar with the technological details, you may be wondering how to use TWS Earbuds. So, guess what… There, too, we've got you covered!
Battery
Most TWS earbuds have incredibly tiny inbuilt batteries. Their average battery life is 4-5 hours as a result of their little size. The majority of producers now include a charging case with their products as a solution to this. Your headphones are neatly contained in a charging case, which, in the absence of a larger battery, allows you to charge them while they are securely in your pocket. This case will still require periodic recharging, and the most typical method is via USB.
Both the headphones' and the charging case's charging times might differ significantly. The average time for headphones to fully recharge inside of their case is between one and two hours, and the average time for the case is under an hour. This could take as little as 30 minutes if the charging case in issue is USB-C compatible.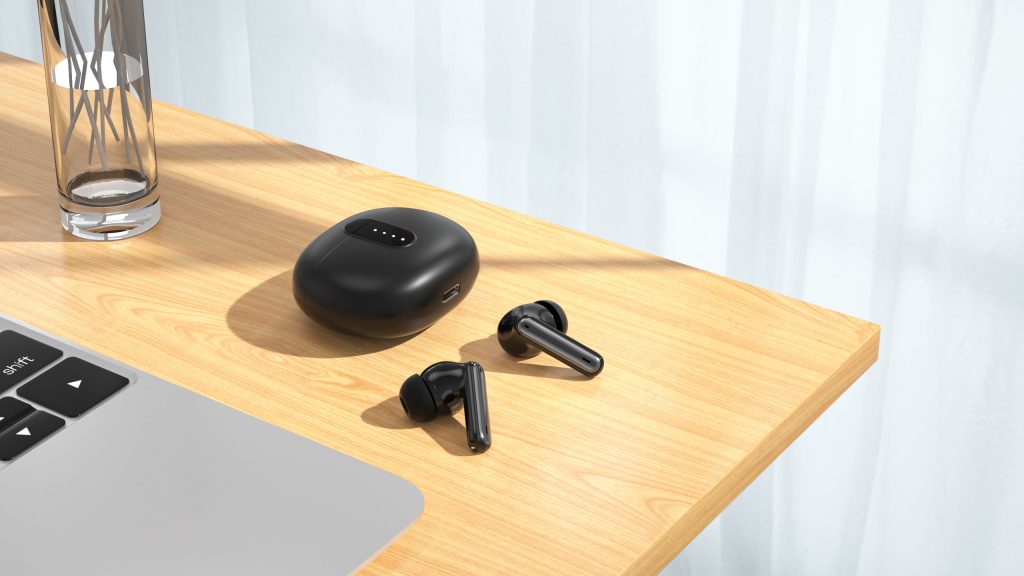 Touch Control
Although some lower-end versions still have mechanical switches, touch control is another feature that is present in almost all TWS Earbud sets. Depending on the input mechanism, the left and right headphones will typically have touch controls assigned to different actions, such as left for volume down and right for volume up. The responsibilities of tapping, double-tapping, and a long press can also vary.
Although convenience is at the heart of touch control, getting used to it can be challenging. The best course of action is to take some time to become acquainted with the touch features of your particular device. You'll quickly become an expert!
Voice Assistant
Many TWS Earbuds feature a microphone as part of their design because they were created primarily for use with mobile phones. The ability to use your preferred voice assistant, such as Siri, Alexa, or the Google Assistant, all without pulling your phone out of your pocket is one very cool outcome of this. Typically, the command for this is as easy as giving the touch-control one tap.
When is TWS Tech Most Useful?
Any situation where you'd prefer to avoid having to deal with the mess of tangled cords that comes with using wired devices might benefit from TWS technology. When trying to escape with music or a podcast, wires get in the way and make it tough to pretend they aren't there.
Our favourite times to use TWS earbuds are:
While relaxing at home
When cooking
When taking a flight
In the gym or when out exercising
On the commute to work
When taking conference calls
Anytime we want to escape for a little while!
Last but not least, TWS Earbuds are excellent for usage around the house on a daily basis. You can use them for work, housework, or evening relaxation because they are a cozy and cord-free substitute for standard TWS Earbuds!
TWS Earbuds design and material considerations
When selecting the ideal set of TWS Earbuds, there are numerous other aspects to take into account in addition to the internal mechanisms and electronics. Materials, shape, design, and earbud fit are still to come!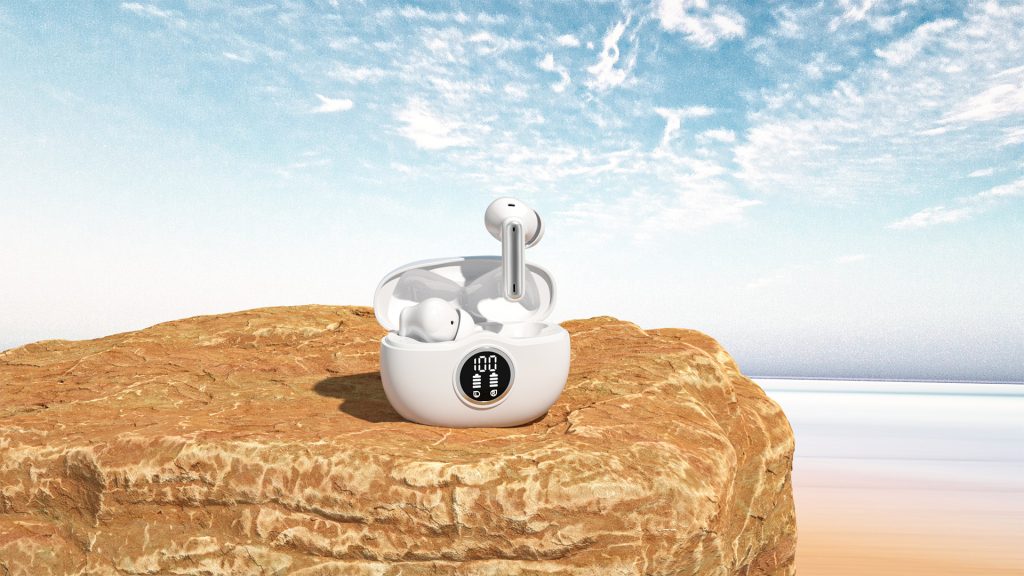 Material
Plastic is the most often used material for TWS Earbuds' main housing. But some goods contain aluminum or a combination of the two. Theoretically, this might increase strength and durability, but at the expense of a slight increase in weight. Plus, not everyone likes having cold metal in their ears!
TWS Earbuds are available in a range of sizes and forms, from the traditional AirPods with their distinguishing "dangly bits" to smaller models that completely enclose the contours of your ear.
You should obviously consider your personal preferences while making your buy because not every item will match every user. Some headphones may first look comfortable, but repeated use can result in sore or uncomfortable regions. Fortunately, the majority of manufacturers have decent return policies, allowing you to test them out and see how they perform.
Eartips are available in a variety of sizes, shapes, and two main materials: silicone and foam.
Due to its lower cost and propensity to endure longer, silicone is the more popular material. Since it is flexible and soft, silicone generally works well for most people.
Earbud Shapes and Sizes
Earbud eartips come in three common sizes: small, medium, and large. The majority of manufacturers include all three along with new earphones, letting you choose the one that best fits your ear. You're more comfortable and sound-insulated with a snug fit. Your listening experience will be clearer the more complete the seal is. This is due to the fact that there will be less sound bleed and outside noise interference.
Memory foam is increasingly being used by manufacturers in place of silicone for their earphone tips. Compared to silicone, foam provides a tighter seal and more comfort. This is mostly due to the ear canal's non-fixed form, which shifts when the jaw moves. Since foam is a more compressible material than silicone, it can adapt to shifting contours and cling to them more easily.
Typically, only audiophiles, musicians, or people who value maximal sound isolation should use memory foam earphones.
Find a great factory TWS Earbuds
BJBJ have our own factory, specializing in the production of TWS earbuds, noise-cancelling earbuds, Bluetooth speakers. Our service is from production to sales, so the price is very advantageous. We have a strong technical team and a production team of nearly 300 people, which can ensure the quality of the products and the delivery time of the goods.