In the fast-paced world of consumer electronics, innovation and cutting-edge technology set the pace for success. At the heart of these advancements lies the Seoul Electronics Exhibition, a premier event slated for October 24th to 27th, 2023, at the COEX Exhibition Center in Seoul, South Korea. Among the standout exhibitors, BJBJ AUDIO, a leading name in the audio technology sector, is gearing up to impress with its trailblazing audio products and innovations.
The Venue: COEX Exhibition Center, Seoul
Located in the vibrant heart of Seoul, the COEX Exhibition Center has carved its niche as a world-class venue, hosting major international events. The location is nothing short of spectacular, offering exhibitors an opportunity to present their innovations to a diverse and tech-savvy audience. As a global hub for electronics and technology, Seoul provides the perfect backdrop for BJBJ AUDIO to introduce its latest offerings.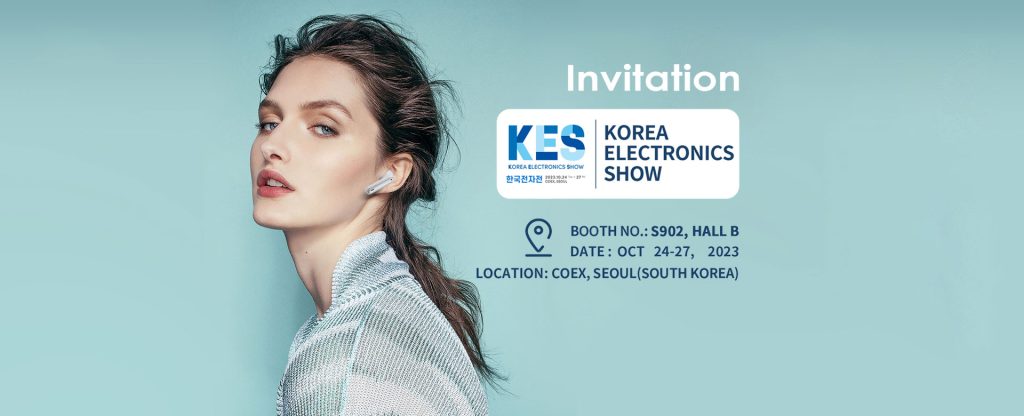 BJBJ AUDIO: A Sonic Legacy
BJBJ AUDIO, a name synonymous with unparalleled audio quality, will command attention at booth S902 in Hall B. With a commitment to delivering high-quality audio products, BJBJ AUDIO has been a pioneer in the industry, pushing boundaries and setting new standards for audio technology.
Sneak Peek into BJBJ's Exhibit
The TWS Revolution: Visitors can expect to delve into BJBJ's latest True Wireless Stereo (TWS) earphones. These are not just earphones; they are an immersive auditory experience, offering superior sound quality, unrivaled comfort, and seamless connectivity.
ANC Unleashed: ANC (Active Noise Cancellation) technology has been incorporated into BJBJ AUDIO's audio products. At the booth, visitors will have the opportunity to immerse themselves in a noise-canceling experience that takes them to another world.
Digital Display Series: BJBJ's Digital Display Series shines a spotlight on earphones that feature digital displays, giving users a quick and convenient way to check battery life and settings at a glance.
Customization Capabilities: The exhibition is the perfect platform to highlight BJBJ AUDIO's dedication to customization. Their team of skilled designers can collaborate with businesses to craft tailor-made, branded audio solutions.
The BJBJ Difference: Quality and Innovation
BJBJ AUDIO's participation in the Seoul Electronics Exhibition is emblematic of their ongoing commitment to producing high-quality audio products that are at the forefront of innovation. Visitors can look forward to discovering the latest trends in audio technology, from TWS earphones that deliver breathtaking sound quality to sleek, modern designs that redefine industry benchmarks.
A Glimpse into the Future
As the 2023 Seoul Electronics Exhibition approaches, it's abundantly clear that BJBJ AUDIO is poised to make a resounding impact. With an array of advanced audio solutions and a commitment to innovation, BJBJ is on the brink of redefining sound and innovation in the audio technology industry.
If you're attending the exhibition, be sure to visit BJBJ AUDIO at booth S902 in Hall B. Witness the future of audio and experience how BJBJ is at the forefront of shaping the world of sound and innovation.
Stay tuned for more updates as we delve into the highlights of the Seoul Electronics Exhibition, where technology, innovation, and audio excellence harmoniously intersect.