In our fast-paced, on-the-go world, the freedom of wireless technology has become a necessity. Nowhere is this more apparent than in the realm of audio. Enter wireless earphones, the modern solution to tangled cables and limitations. In this article, we'll dive into the world of wireless earphones and introduce the exceptional range of products offered by BJBJ AUDIO.
The Wireless Revolution
Wireless earphones have taken the world by storm, liberating listeners from the constraints of wired headphones. With the ever-growing demand for convenience, BJBJ AUDIO has stepped up to deliver cutting-edge audio experiences through their range of wireless earphones.
BJBJ AUDIO: Crafting Sonic Excellence
BJBJ AUDIO is a name synonymous with audio innovation. Their commitment to delivering superior sound quality, comfort, and style has positioned them at the forefront of the audio industry. As the pioneers of wireless earphones, they've mastered the art of combining functionality and aesthetics.
BJBJ's Stellar Lineup
True Wireless Freedom: BJBJ's True Wireless Stereo (TWS) earphones offer a completely cord-free experience. Whether you're hitting the gym, commuting, or just unwinding, these earphones provide unparalleled freedom.
Active Noise Cancellation (ANC): Escape the world with BJBJ's ANC-enabled earphones. They use advanced technology to reduce or eliminate external noise, allowing you to immerse yourself in your music or calls.
Digital Display Series: BJBJ's Digital Display Series stands out with a digital screen on the charging case. This innovative feature lets you check battery levels and settings with a glance.
Customization Expertise: BJBJ AUDIO doesn't just offer earphones; they offer branding opportunities. Their customization capabilities allow businesses to tailor audio solutions with their own unique branding.
Why BJBJ AUDIO?
BJBJ AUDIO's dedication to innovation is apparent in their products. They've been a driving force in the audio industry, raising the bar for what consumers expect from wireless earphones.
A Glimpse into the Future
As we move into a wireless era, BJBJ AUDIO continues to pioneer trends. Their products are designed not just for tech enthusiasts, but for anyone seeking quality and convenience in their audio experience.
BJBJ AUDIO's commitment to innovative wireless earphones is changing the way we enjoy audio. Whether you're looking for superior sound quality, active noise cancellation, a digital display, or customizable solutions, BJBJ AUDIO has you covered.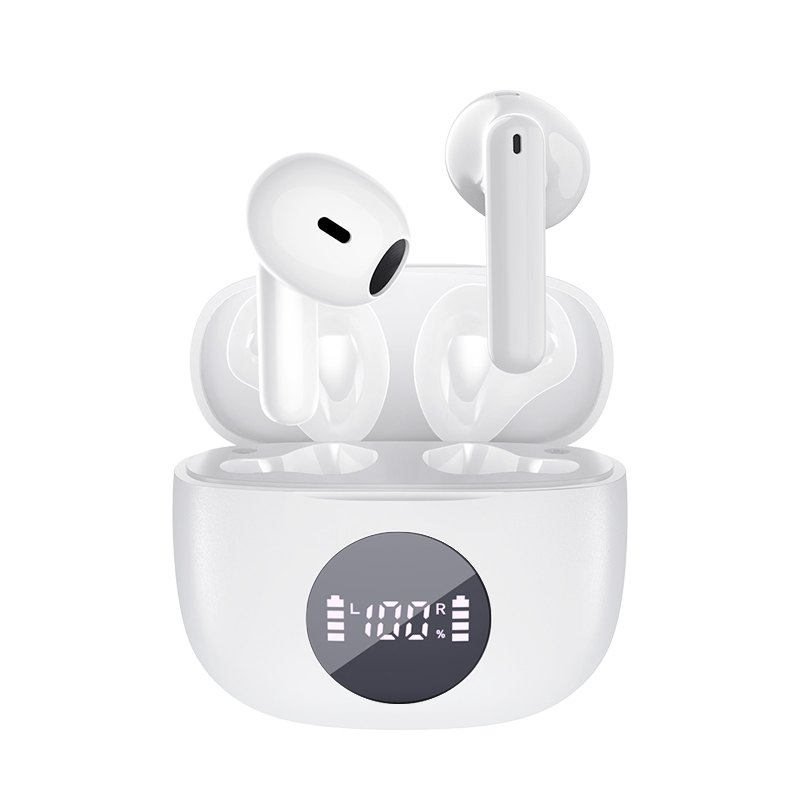 Conclusion
Wireless earphones are not just a trend; they are a reflection of how technology is adapting to our dynamic lifestyles. BJBJ AUDIO stands as a trailblazer in this arena, combining innovation with a passion for superior sound quality.
If you're ready to experience the world of wireless freedom, explore BJBJ AUDIO's range of products. Say goodbye to the limitations of cables and embrace a world where you can move freely while enjoying your favorite music and calls. The future of audio is wireless, and BJBJ AUDIO is leading the way.
Read More: