The holiday season is upon us, and what better way to spread cheer than with thoughtful gifts? Whether you're shopping for yourself or a loved one, BJBJ has you covered with an impressive lineup of electronic products that are sure to delight. In this comprehensive guide, we'll explore BJBJ's top offerings, including the J90 ENC TWS Earphones, J50 ENC TWS Earphones, A70 Pro ANC/ENC True Wireless Earphones, and the A90 Pro TWS Earbuds with Digital Display. These cutting-edge gadgets are not only a treat for tech enthusiasts but also make for perfect presents that will leave a lasting impression.
BJBJ J90 ENC TWS Earphones: Where Style Meets Sound
The J90 ENC TWS Earphones from BJBJ are the perfect blend of fashion and functionality. With their sleek design and advanced audio technology, they make for an exceptional gift choice. These earphones offer:
Crystal Clear Sound: Powered by advanced ENC (Environmental Noise Cancellation) technology, the J90 delivers immersive, high-definition sound quality. Whether it's your favorite tunes or taking calls on the go, the audio experience is unparalleled.
All-Day Comfort: Ergonomically designed for a secure and comfortable fit, these earphones are perfect for extended listening sessions. They come with various ear tip sizes to ensure a snug fit for everyone.
Long Battery Life: The J90 boasts an impressive battery life that ensures you stay connected throughout the day. Enjoy hours of music playback and talk time on a single charge.
BJBJ J50 ENC TWS Earphones: Compact, Stylish, and Smart
The J50 ENC TWS Earphones are all about convenience and style. These compact earbuds offer a range of features that make them an ideal gift choice:
Compact Design: The J50 earbuds are incredibly small and lightweight, making them the perfect on-the-go companion. Slip them into your pocket, and you're ready for any adventure.
Enhanced Noise Cancellation: With ENC technology, the J50 earbuds provide excellent noise reduction, allowing you to enjoy your music or calls without distractions.
Touch Controls: The touch-sensitive controls make it easy to play, pause, skip tracks, and answer calls with a simple tap.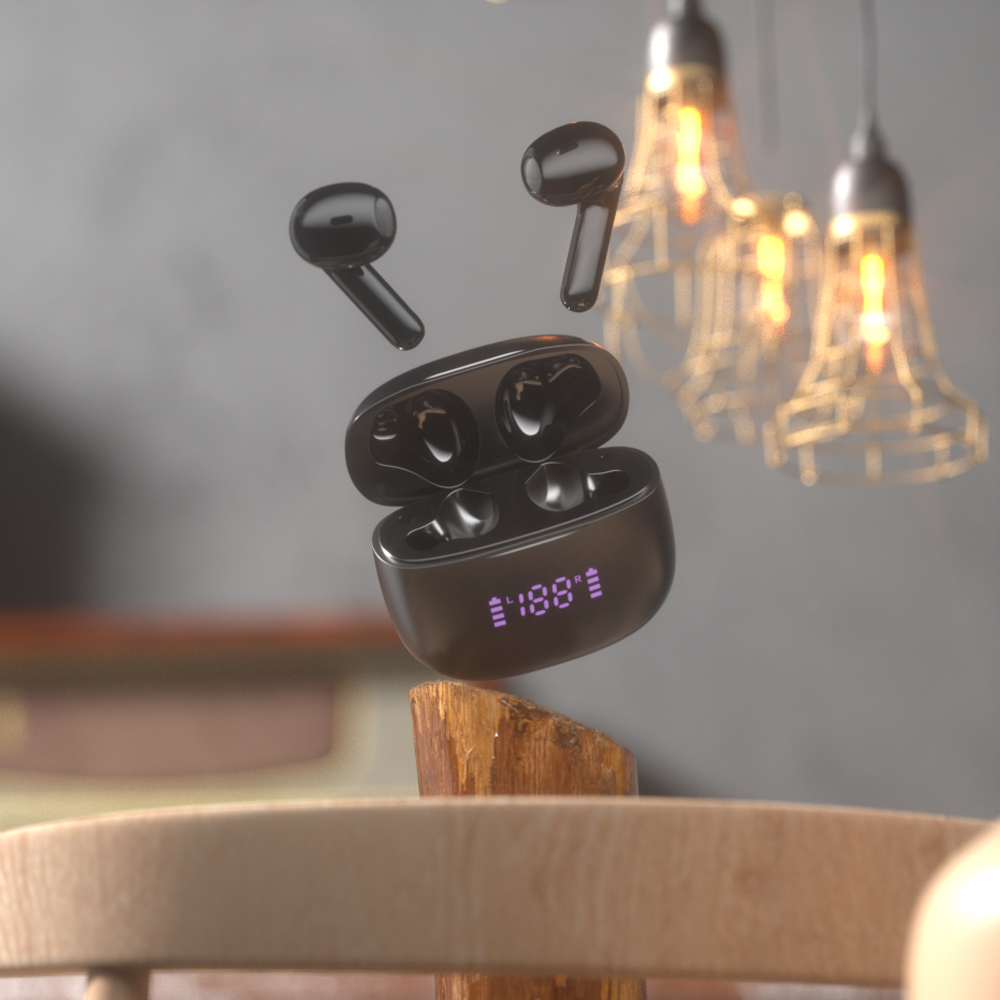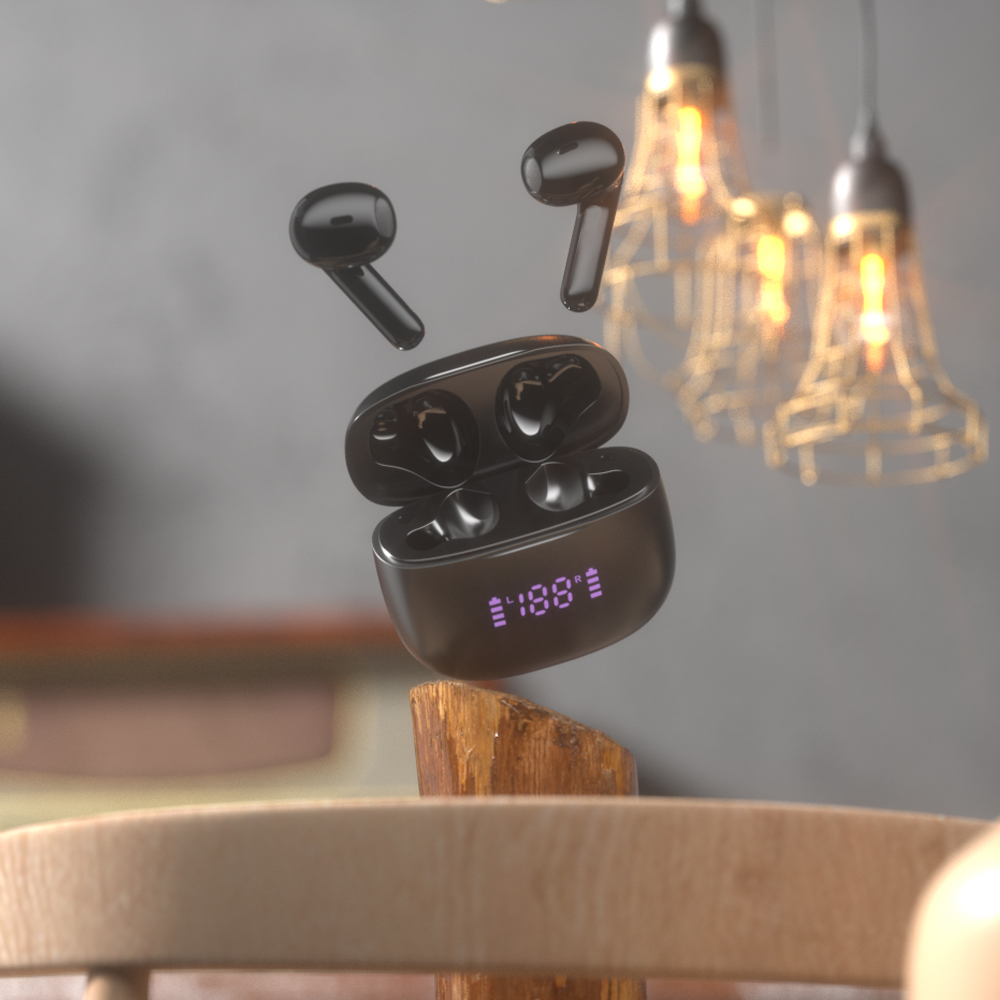 BJBJ A70 Pro ANC/ENC True Wireless Earphones: The Audiophile's Dream
For the true audio enthusiast, the A70 Pro ANC/ENC True Wireless Earphones offer an unmatched listening experience:
Audiophile Sound Quality: These earphones are designed for the discerning listener, with support for Hi-Res Audio and dual-driver technology. Every note and nuance comes to life with precision and clarity.
Active Noise Cancellation: Block out the noise of the world and immerse yourself in your music. The A70 Pro's ANC technology cancels out external sounds, allowing you to enjoy your music in peace.
Comfort and Durability: Crafted with premium materials, these earphones are built to last. They're also comfortable for extended wear, whether you're traveling or relaxing at home.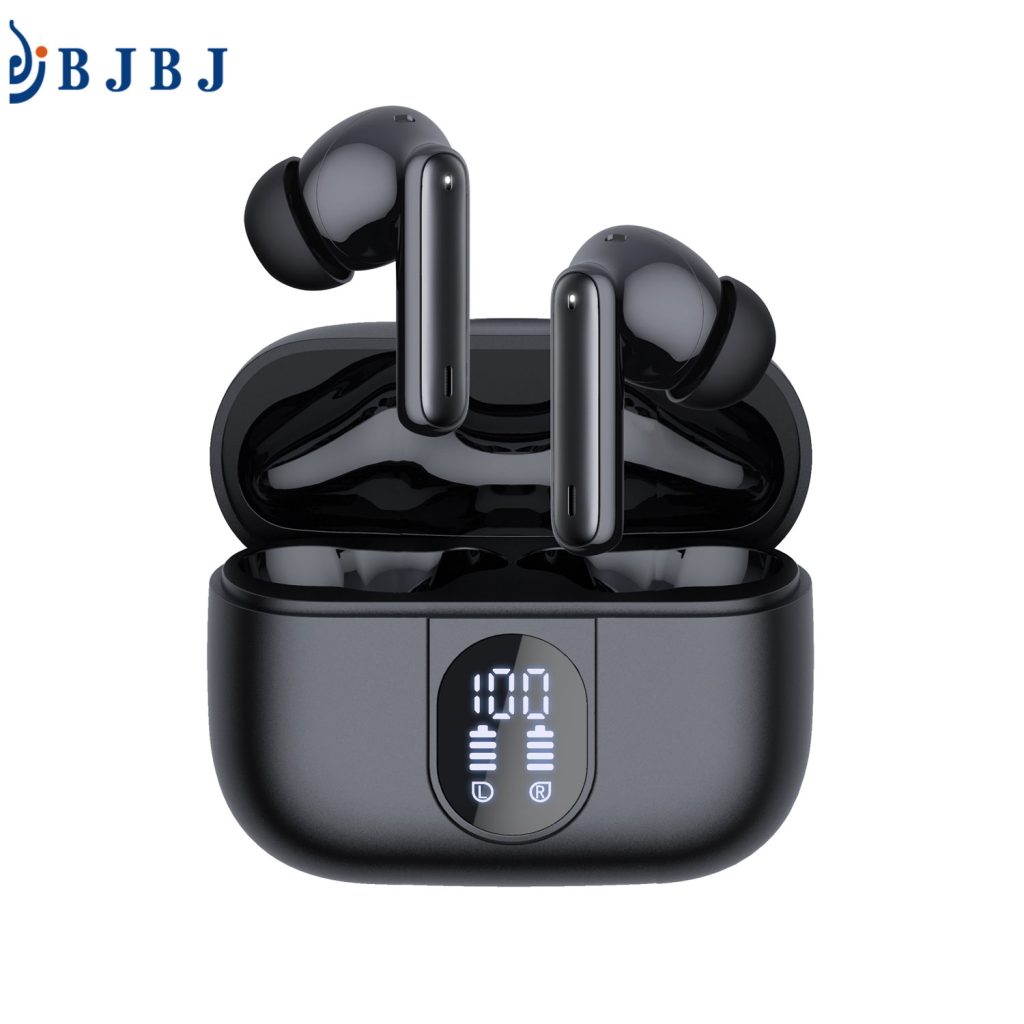 BJBJ A90 Pro TWS Earbuds with Digital Display: The Future at Your Fingertips
The A90 Pro TWS Earbuds take wireless earphone technology to the next level:
Digital Display: Know the battery status of your earbuds and charging case at a glance with the built-in digital display. No more guesswork about when to charge.
Superior Connectivity: With Bluetooth 5.0, these earbuds offer a stable and fast connection, ensuring uninterrupted music playback and clear calls.
Intuitive Touch Control: Control playback, answer calls, and activate voice assistants with simple touch gestures. It's a hassle-free experience.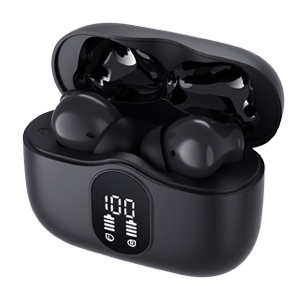 In conclusion, Christmas Electronic Gift,this Christmas season, elevate your gift-giving with BJBJ's exceptional electronic products. Whether you choose the stylish J90 ENC TWS Earphones, the compact and smart J50 ENC TWS Earphones, the audiophile-grade A70 Pro ANC/ENC True Wireless Earphones, or the futuristic A90 Pro TWS Earbuds with Digital Display, you're sure to bring joy to the recipient. BJBJ's commitment to quality and innovation ensures that your gift will be cherished and appreciated for years to come. Make this holiday season truly special with the perfect electronic gift from BJBJ.
Read More: