Which brand is the best budget earbuds? Which aspect of earbuds do you care most about, appearance? Performance? Sound quality? Battery capacity? The chip? Brand? Or value for money?
Electronics have always been a penny for every price, high price corresponds to the sound quality performance and the high quality of the chip, low prices may just imitate the big brands with poor raw materials and low-end chip price war, the battery capacity is too small, as well as the early termination of the earbuds life and other quality problems. Here is a list of the most worthwhile brands in my mind to buy
Best sound quality: Jabra
Best budget earbuds: BJBJ
Best noise cancellation: Sony
Best appearance: Beats
Best match for iPhone users: AirPods Pro
Best sound quality: Jabra Elite7 pro

Jabra Elite 7Pro, the box's surface added a delicate frosted texture, the interior is made of skin-like material, feel very good.
In the design of the appearance of the earbuds, Jabra Elite 7Pro uses a handleless in-ear design, teardrop-shaped cavity shell joined the touch function, a single earbud only 5.4 grams, the earbuds are light and delicate. It is worth mentioning that the microphone radio of Jabra Elite 7Pro uses precision molecular laser punching technology, these holes are tiny and delicate, and also enhance the effect of wind noise resistance during calls.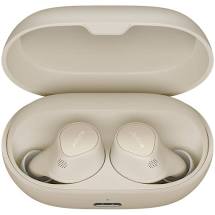 Use Experience.
The Jabra Elite 7Pro uses the latest Bluetooth 5.2 connection technology, which has a good performance in terms of connection speed, stability, and anti-interference. When commuting to and from work, wearing earbuds in a crowded subway car listening to music, etc., Jabra Elite 7Pro shows a very solid and comfortable wearing feeling. In the touch operation of the earbuds, Jebolla Elite 7Pro in the cavity shell added touch control keys, and the left and right ears can be operated independently.
Best budget earbuds:BJBJ A40 Pro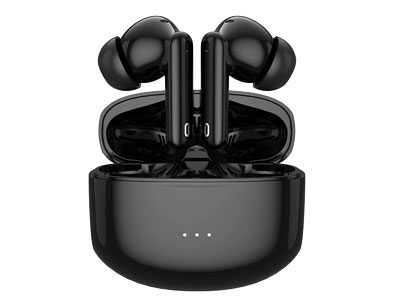 These BJBJ A40 Pro earbuds as BJBJ's main explosive, many other manufacturers have imitated the shape of these earbuds, BJBJ's strict quality control and superb cost performance have been the love of many brand sellers and Amazon sellers, now in the Amazon hot list top100
ANC and ENC dual noise cancellation, so you can listen to music or phone calls can be immersed in the music or phone calls without interference.
With a pair of earbuds with three ear caps, users can decide which pair of ear caps to use according to the size of their ears, very user-friendly.best budget earbuds
Super earbuds battery capacity, the earbuds single use up to 7 hours, very suitable for going out running fitness without carrying the charging bin
Best noise cancellation:Sony WF-C500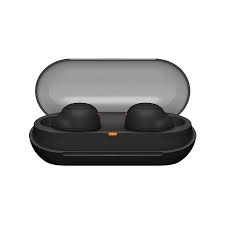 Special direct vibration technology! So that the bass is all into the ear, with very little loss! (Because the bass is spherical propagation, there is usually loss!) The treble is very transparent! The tooth sound is very well handled! Not harsh! I really like these earbuds! Comfortable to wear! The sound is also very good! Definitely better than the 1000 yuan Sony earbuds in my hands !!!! Value for money!!! Highly recommended!!! Still flat line design, not easy to wind up, there are black, red, brown, blue can choose! More suitable for girls!!! best budget earbuds
Best appearance:Beats Studio Buds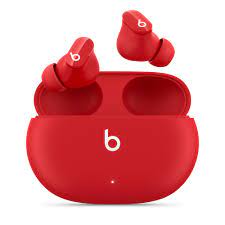 Officially launched a total of white, black, classic red, deep sea blue, moon rock gray, and Muyun pink a total of six colors. The charging compartment is made of plastic with a smooth surface finish and a pebble shape, so it feels very delicate in your hand.
Beats as Apple's sub-brand, Studio Bud's performance can be remarkable. Beats as a sub-brand of Apple, Studio Bud's performance is remarkable. Extremely bold color scheme with personality, round and lovely shape, and a strong sense of contrast, definitely known as must-have trendy earbuds out on the street! best budget earbuds
Best match for iPhone users:The AirPods Pro 2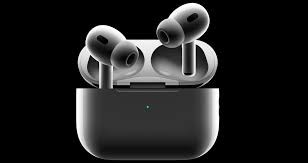 looks almost identical to the original. There are some minor tweaks to the exterior design, but you don't get the rumored stemless design, which I don't think is a huge drawback, and I really like the control sticks on it.
The charging case now has a lanyard loop on the right side, so it's easier to attach them to a backpack or something else. Also, it's now IPX4 waterproof, so if you get caught in the rain, you don't have to worry about damage to the case or the interior of the earbuds. Perhaps more important is the speaker grille at the bottom of the case, and we'll discuss why that's more important later.
We mentioned the speaker grill, which is handy. the AirPods Pro charging case will now play sounds when your battery is low or when you successfully pair your device. Even better, the charging case can play sounds when you use "Find".
The case now has an ultrawideband chip, so if you lose your AirPods, you can use Apple's pinpoint find feature to track them and play sounds from the case to make the process even easier.best budget earbuds
The AirPods Pro 2 battery life has also been improved, allowing up to 6 hours of continuous listening with noise cancellation enabled, which is great. With the charging case, you'll get up to 30 hours of amazing battery life.
In general, I found the bass to be fuller and deeper, and perhaps a bit clearer at the high end. These changes aren't radical, and if you didn't like the previous generation AirPods Pro, the second-generation model won't change your mind. But most people will find the audio quality here to be perfectly acceptable.
So, I mean the BJBJ A40Pro is the best budget earbuds in my opinion, Do you think so?